Sustainable finance observatory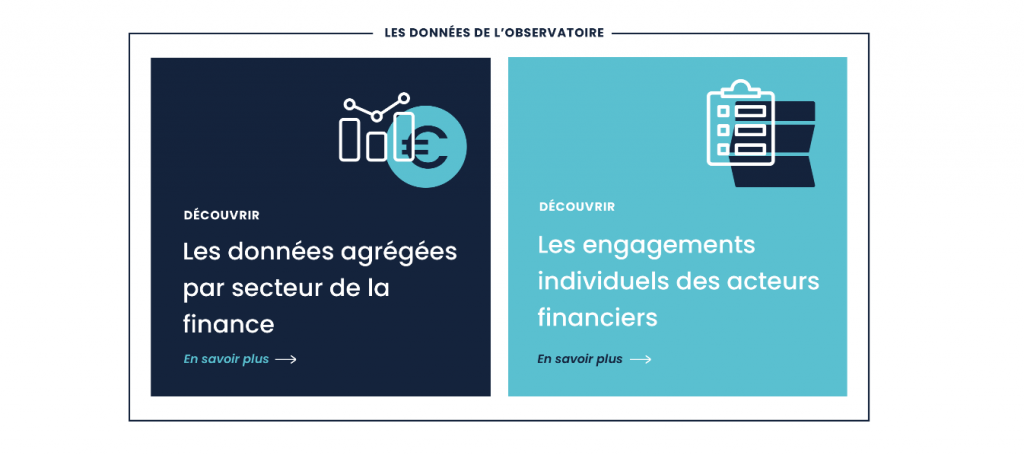 Following the Place commitment of 2 July 2019 and within the framework of the Finance ClimAct project, the main professional federations (AFG, FBF, FFA, France Invest) and Finance for Tomorrow (F4T) plan to launch the Sustainable Finance Observatory at the CFD of 29 October 2020. It will take the form of a web platform on which the following information will be available :
A presentation then a follow-up of the individual public commitments of financial institutions, based on voluntary declarations by each actor;
Aggregated data and sectoral indicators that will make it possible to report on the achievements and actions of the players in the Paris financial centre in terms of green and sustainable finance.      
Ultimately, the Observatory's ambition is to produce data that will make it possible to assess the impact of financial sector initiatives on the real economy. Its objective is to contribute to the understanding, monitoring and evaluation of the gradual transformation of the financial sector by observers and stakeholders.
The Observatory will have a Scientific and Expertise Committee, composed of independent members, which will be called upon to analyse the relevance and quality of the methodology and data posted by the Observatory. This committee will be chaired by Pierre Louis Lions, winner of the Fields Medal in 1994 and professor at the Collège de France.
The Paris financial centre intends to make this project an example of transparency, and the Finance ClimAct project aims to trigger similar initiatives in other European and international financial centres.