ACT is an international voluntary initiative of the UNFCCC Secretariat Global Climate Agenda.
Based on the findings that (i) carbon footprint is not sufficient to address the issue of low-carbon transition and that (ii) there is no methodological framework, or standard, to assess the relevance and degree of coherence of the commitments made by companies, the ACT initiative has been developed as a "climate accountability" tool.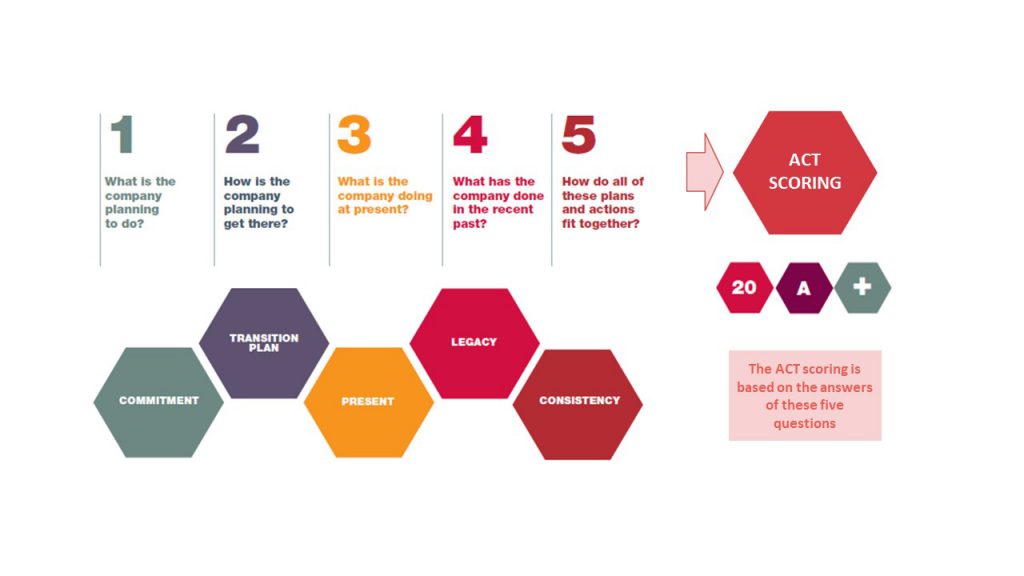 Launched jointly by ADEME and CDP in 2015, this initiative benefits from the support of the French government, EIT Climate KIC, a Life program and the FFEM.
ACT aims to assess companies' low-carbon transition strategies and their alignment with sectoral decarbonisation pathways. The ACT assessment analyses company's decarbonization strategy with past, present and future quantitative and qualitative indicators.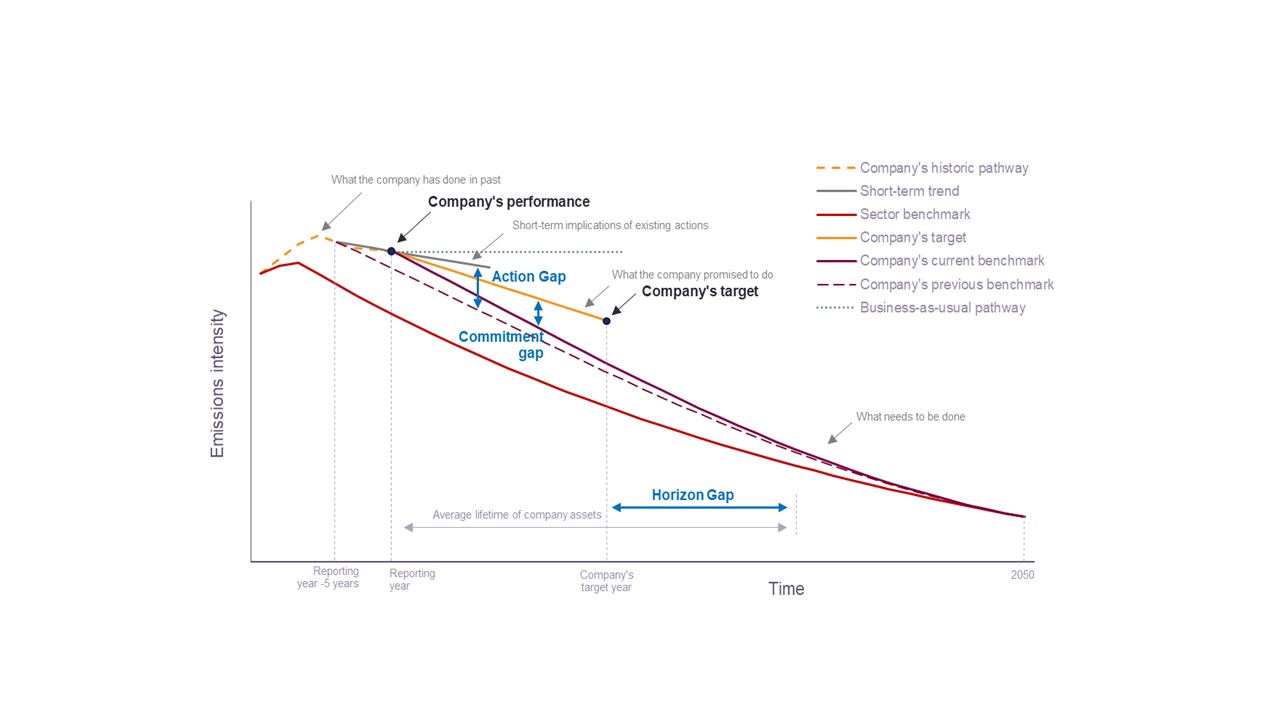 At the core of low carbon transition issues, ACT is a tool that provides financial actors with standardized information on companies' decarbonisation strategies and enables them to analyse the transition risks that may hinder companies' profitability. Moreover, through the identification of decarbonization levers, ACT can guide companies' stakeholders in their actions for contributing to national and international decarbonization objectives.
ACT responds to the need for corporate and Financial Institutions to disclose more information about their low carbon strategy. More specifically, ACT can be used as a tool to better conform with existing regulations in France (Art 173), the European Union (Commission action plan on sustainable finance) or even with international norms and standards (TCFD).
APPENDIX :
Illustration of a possible use of ACT: the « Climate & Energy » WBA benchmarks.
Measuring the world's 50 most influential electric utilities companies: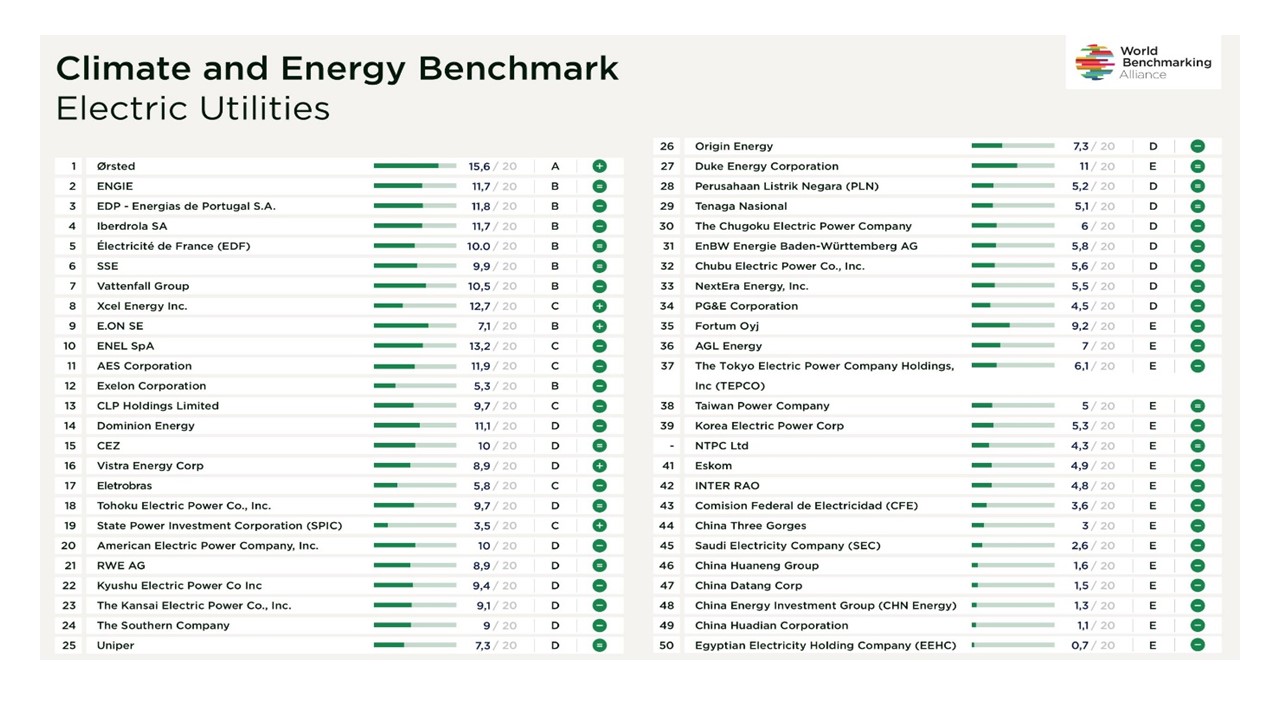 Measuring the world's 25 most influential auto manufacturers: